Dr. Dohner and Young Girl on a Bronze Bench
Photos of Dr. Dohner and Child Bronze Bench Monument
A Young Girl Listening To Dr. Dohner's Heart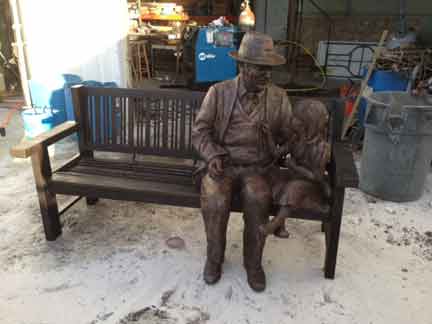 This custom bronze statue monument is of the well loved Dr. Russell Dohner who to this day still only charges $5.00 for a doctors visit. Dr. Dohner now 88 years old he does not accept any insurance is well love by many in the town of Rushville, Illinois. Dr. Dohner is seated on a bronze bench with a young girl listening to his heart. The park statue is where anyone can come visit and take a picture with him. Hand sculpture by Stan Watts.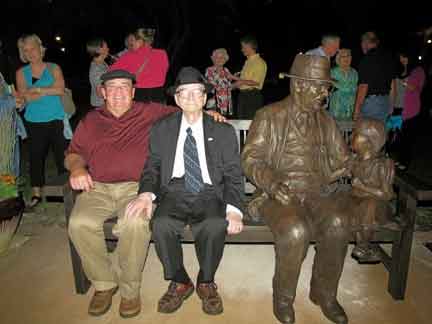 Dr. Dohner himself shown here sitting on the
bench with a statue of him and the small girl.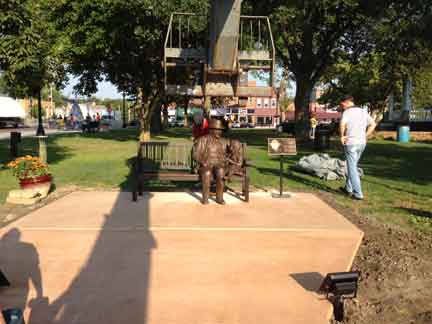 Installation Day Of The Dr. Dohner Monument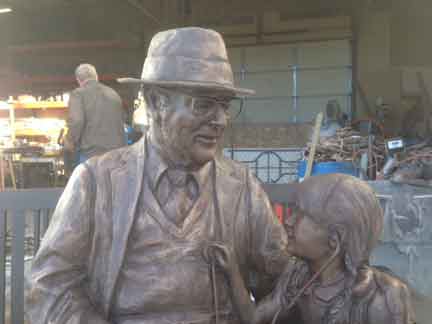 Dr. Dohner Statue in Bronze Getting The Final Touches.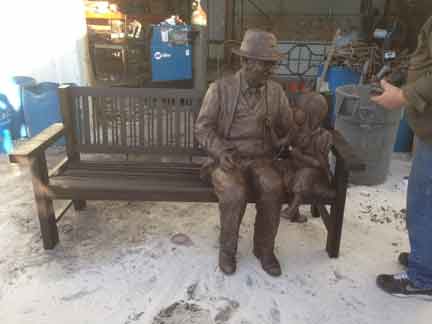 A Little Larger Than Life Size Bronze Monument Of
Dr. Dohner And Young Girl On A Park Bench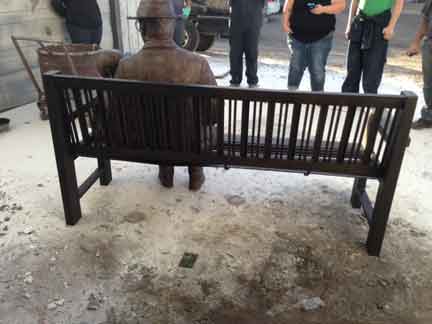 Bronze Statue Of Dr. Dohner On A Bench In Park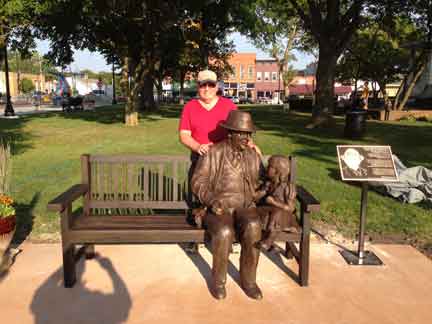 The Guy That Facilitated The Monument To Honor Dr. Dohner
Mr. Dave Hood Standing Next To The Bronze Monument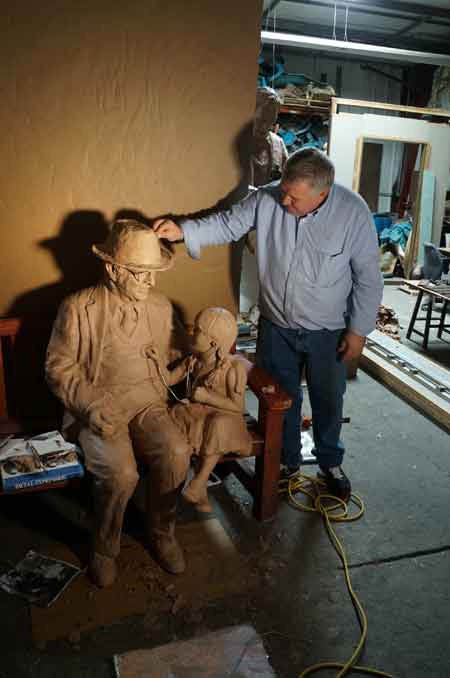 Sculptor Stan Watts Working On The Clay Model Of Dr. Dohner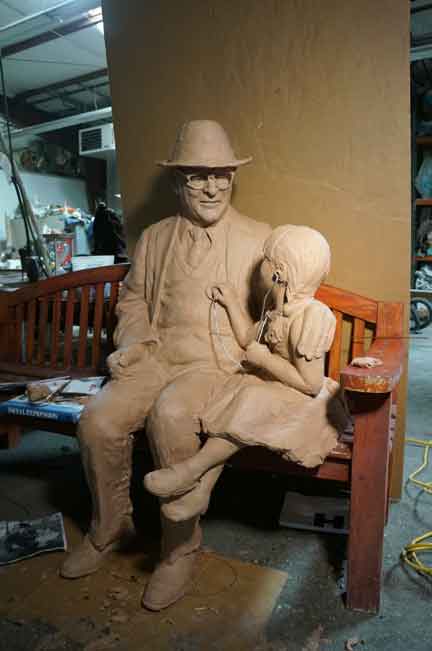 Dr. Dohner And Small Girl Clay Model Statue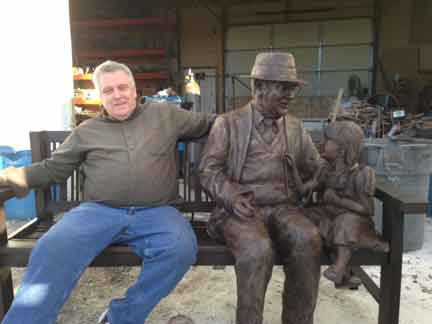 Sculptor Stan Watts Sitting Next To Dr. Dohner
On The Bronze Bench Monument
By Stan Watts