Bronze United Auto Workers Protesters

Life-size Bronze Monument Statue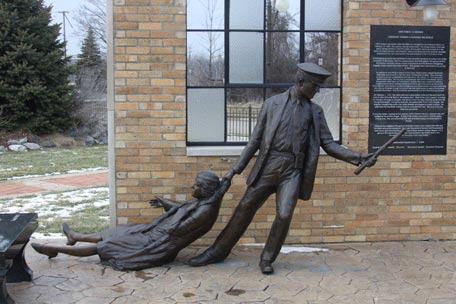 A statue depicting a woman being dragged out of a General Motors factory during the Flint Sit-Down Strike is part of the Sitdowners Memorial Park behind the UAW Region 1-C in Flint, Michigan.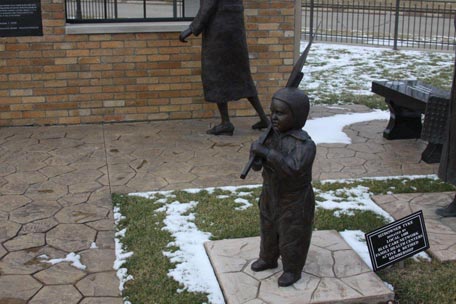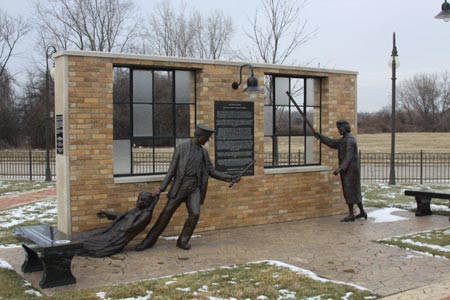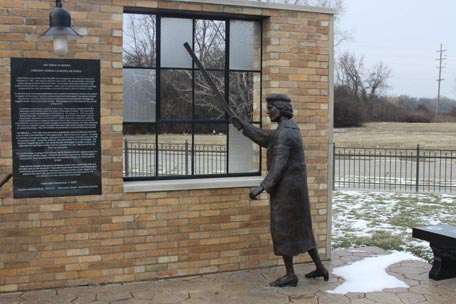 Bronze monument at the United Auto Workers Sitdowners Museum
Sit-Downers Memorial Park was built by the United Auto Workers to honor those who took part in the 1937 strike against General Motors. It marked a new approach, a "sit-down" strike. It lasted 44 days.
Against the outside wall of the factory, a woman is dragged away by a policeman, another woman is about to swing a baseball bat to smash out a factory window.
Below is the clay model for the monument along with sculptor
Stan Watts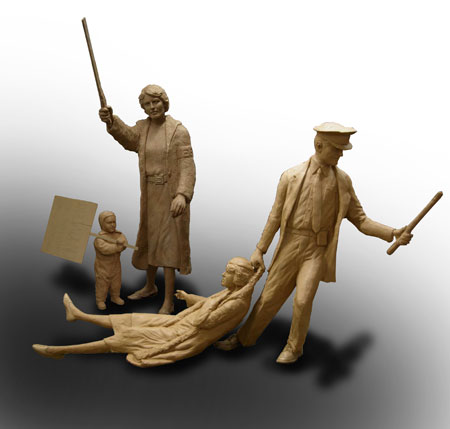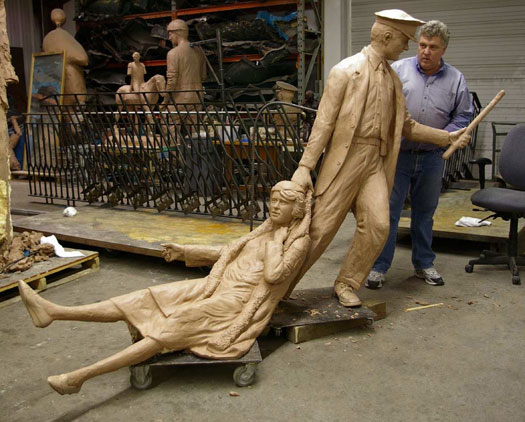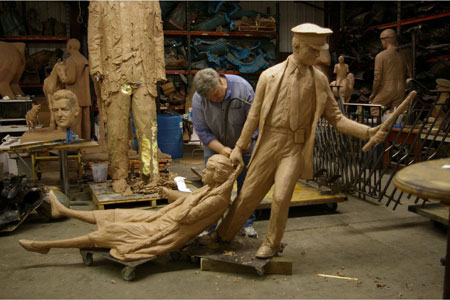 Sculpted By Stan Watts